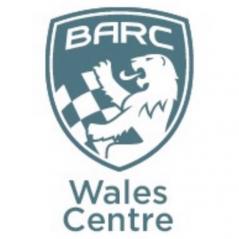 BARC Wales Autumn Sprint Weekend 2023 - Internet Entry Form
Entries to this event are now closed and this page is for record only
The BARC Wales Sprint Weekend will take place over two days; Saturday 9th and Sunday 10th of September 2023 at Pembrey Circuit. Subject to being a member of an invited club, organisation or championship you may enter either one or both days of the event. Certain Championships may be attending the Saturday event only. See Supplementary Regulations for further information.
Entries close on 2nd September at 18:00
This event is organised by BARC Wales Centre
Entries Secretary: Brian Parsons, e-mail: brian@barcwales.com
The meeting will be governed by the General Regulations of the Motorsport UK (incorporating the International Sporting Code of the FIA) the Supplementary Regulations and any written instructions the organising club may issue for the event.
Welcome to the BARC Wales Autumn Sprint Weekend Online Entry system. Please follow the steps below to enter the sprint.
Complete all the fields in the form below. The fields with red backgrounds are mandatory and must be completed in order to continue with the entry
Yellow Fields are 'Important' and you won't be able to sign on without filling these in, if their not applicable then you should insert N/A
After pressing the 'Agree to the declaration and Enter the Event' button at the end of the form you will receive an automated response confirming we have received your entry form
Your entry will not be processed until payment has been received.
There are also some documents which must to be uploaded to support your entry. This will be shown after submitting your entry.
Payment must be made by Bank Transfer (BACS)
Within 24 hours of receiving your payment you should receive an e-mail from the Entries Secretary confirming your entry. NB: UNTIL PAYMENT IS RECEIVED YOUR NAME WILL NOT APPEAR ON THE PROVISIONAL (unseeded) ENTRY LIST.
If you do not receive an acknowledgment within 3 days of the expected payment date, or if you have any other questions, please e-mail brian@barcwales.com or call on 07446 901825